Are you ready for a game-changing revelation about dating? With this shift in your perspective, you can find love now—and this time is will be authentic.
---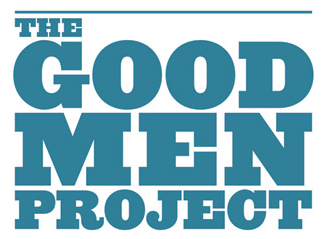 It all started with an article published in The New York Times by Mandy Len Catron: To Fall in Love With Anyone, Do This. How could anyone resist reading an article with that title?
It's classy clickbait, because you know the NYT doesn't do clickbait, and after the first line, you're hooked:
More than 20 years ago, the psychologist Arthur Aron succeeded in making two strangers fall in love in his laboratory.
Admit it. You want to know exactly what happened in that lab, to see Franken-love in action, to possess the scientific formula for bliss, so you, too, can quaff the magic elixir and make love happen with the person you desire. Unless, of course, you're already with that person. But even then, you might want an occasional booster shot to keep the passion flowing. And if you're like most of us, you'd probably break down the door of the lab if you thought there was actually a test tube full of love-generating mixture in there. I mean, it would be a crime not to, right?
So here are the results of the actual experiment:
A heterosexual man and woman enter the lab through separate doors. They sit face to face and answer a series of increasingly personal questions. Then they stare silently into each other's eyes for four minutes. The most tantalizing detail: Six months later, two participants were married. They invited the entire lab to the ceremony.
Wow. Could it really be that easy?
I decided to ask the experts, so I shared the Times article in The Good Men Project's Facebook Writers Group, launching a stimulating and at times erotic dialogue among our wonderful wordsmiths on the curious concept and provocative possibility of falling in love on purpose. (Excerpts from that conversation will appear in another post.) The end result of our discussion was not any of the group members trying the experiment with each other—though some secret crushes surely exist among our writers. What we got instead was a masterful post by Bryan Reeves: How to Get Anyone to Fall in Love With You (in Theory).
So when is he going to give me the dating advice?
Bear with me. It's almost here, and the wait for love is worth it.
Bryan's article spurred another conversation, in which Aaron Tang made a comment that shifted everything.
Wonderful, wonderful article Bryan Reeves. And one more thing: You might practice all those behaviors you mentioned, but it might still not work out with someone you like.

But that's OK. It just means that you two weren't compatible anyway. And someone else will be better.

Dating is firstly being a worthy, attractive man. And then sifting out those who aren't right for you.
And there it was.
Self-respect-based dating.
The cataclysmic shift from worrying about your own worthiness, hoping that attractive person will like you, and relying on that person for validation, to choosing a partner worthy of you because you know your own value.
I responded to Aaron's comment with:
I love those last two sentences. What's interesting is that the prevailing custom of men doing the asking out puts us in the self-questioning frame of, "Am I worthy to date you?" (And leaves women feeling we're only interested in their bodies.) Taking your statement further, imagine if we chose our partners from that place of worthiness, instead of asking to be chosen? And if they don't agree, we choose someone else?
OK, you say. That sounds great—in theory. But what if I think I suck? What if I'm a man who likes women but women just don't like me? What if I've been rejected so many times I'd rather just pay for sex, become a hermit, or enter the priesthood? What if I'm the guy who gets friend-zoned with no benefits?
Trust me.
You're worthy. You have something to offer, even if it's just kindness or a great sense of humor. You're a unique individual with a personality, a way of being, and a collection of talents that no other person possesses. And if you think that's all B.S., you can fake it 'til you make it. You can start with confidence affirmations and begin to shift the way you present yourself to the world.
This is not a trick or some sort of pick-up artistry. This is you being comfortable with you. Being comfortable in your own skin, even though you haven't had much skin-to-skin contact lately. This is you being the chooser instead of the choice. And this is you learning to reject choices that aren't healthy for you.
I take that back. Don't trust me. Trust yourself. Trust your feelings. Trust your instincts. Trust your discernment and your ability to go after what you want. Trust that there's no one type of guy who gets the girl (if you're looking for a girl). Trust that you don't have to be ripped, or rich, or recognized for your contributions to society to deserve a nice, attractive, loving partner. Trust that it will happen, because it does happen. It just doesn't seem possible that it will happen when it hasn't happened yet. And then everything changes. When you trust this way, you'll find your heart opening (as Bryan describes), and with it will open a new world of possibilities. Love cannot take root in an atmosphere of doubt, especially if it's self-doubt. So you need to trust in love.
That's it. The change isn't dieting or hitting the gym, landing a job that doubles your salary, or devoting yourself to creating world peace. The change is in how you think of yourself, in seeing yourself as someone your potential partner would be lucky to be with.
Imagine if you approached dating not as searching endlessly for a partner who will have you, but sifting through an endless stream of potential partners and deciding who you'll have?
Yes, imagine that.
[image: via ClickFlashPhotos / Nicki Varkevisser on flickr]
This article was originally published with the Good Men Project; republished with permission. 
---
About the Author
Thomas G. Fiffer, Executive Editor at The Good Men Project, is a graduate of Yale University and holds an M.A. in creative writing from the University of Illinois at Chicago. He is a professional writer, speaker, and storyteller with a focus on diagnosing and healing dysfunctional relationships. You can find out more about his publications and services at Thomas G. Fiffer, and connect with him on Facebook and Twitter. His books, Why It Can't Work: Detaching From Dysfunctional Relationships to Make Room for True Love and What Is Love? A Guide for the Perplexed to Matters of the Heart are available on Amazon. He lives in Connecticut and is working on his first novel.
[fbcomments]